About Me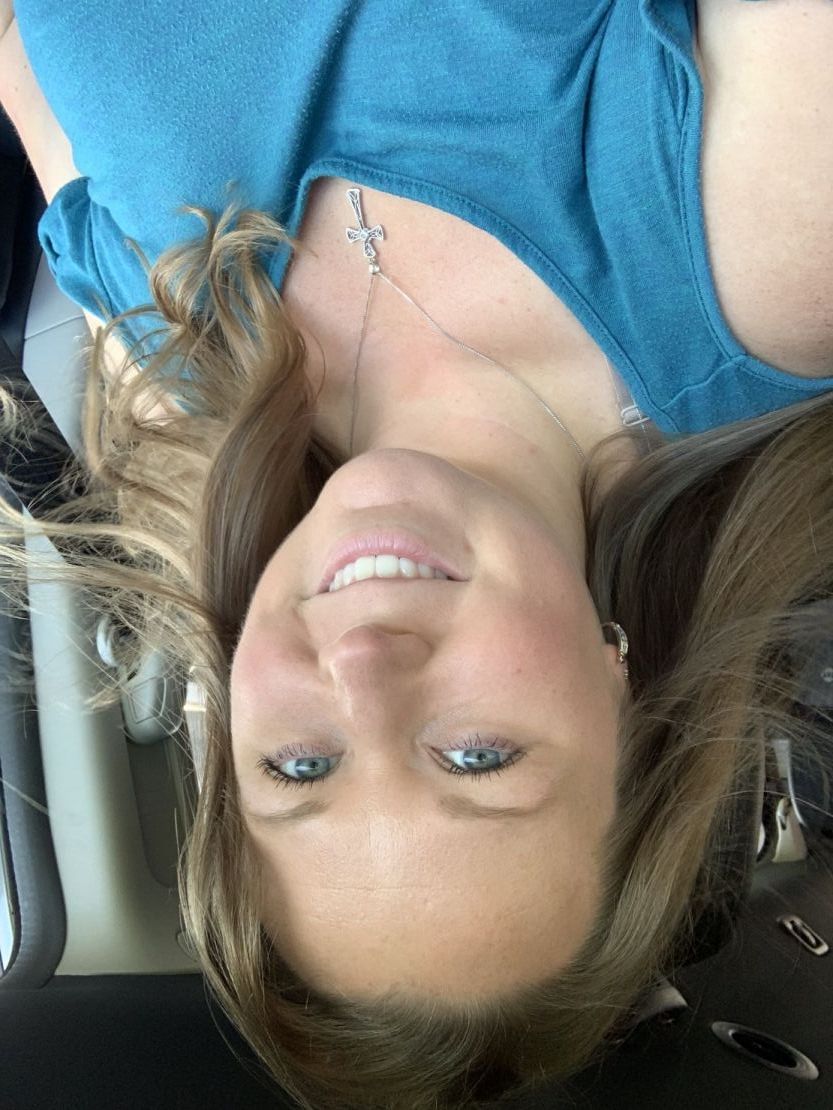 Hello,
Thank you for visiting my website. Here's just a little information about me.
I was born and raised in Garner, NC and am a 2003 graduate of Garner Senior High School. I am married to my wonderful husband, Ramie, and we have 4 awesome kids. Growing up I had a fascination with how our bodies were made and wanted to help people feel better, so I wanted to become a nurse. My mom had a lot of neck issues and I would always rub her neck for her at the end of the day. I enjoyed helping her feel better. As I grew up, I would just walk up behind friends and family and massage their neck and shoulders. Everyone always told me I was "missing my calling" if I didn't go into massage. :)
After high school, I started general classes at Wake Technical Community College and then became aware of their new Massage Therapy curriculum program where I completed 608 hours of massage therapy training. Through my schooling, my interest in how God made our bodies and the ability of natural healing strengthened greatly. I graduated in 2005 and became a NC Licensed Massage & Bodywork Therapist. After school I began my experience at The Spa by Mitchell's at Triangle Town Center. After about 5 years, I felt led to return to school to pursue nursing. I eventually wanted to own my own massage business, but thought that it was far from reach at the time. I wanted to use my massage knowledge and combine it with a career in nursing, but was unsure where that would lead. There is definitely a place for modern medicine, but I am more of an advocate for natural healing first. There are many components to natural healing, such as diet, exercise, stretching, chiropractic adjustments, adequate sleep, deep breathing, etc. As I continue to work on those components in my own self-care, I encourage my clients to do the same. The amount of effort and care that you sow into your health, is what you will show in your harvest. I am a firm believer that God created our bodies to work together in its healing with mind, body and spirit.
During my prerequisite courses for nursing, I became a Certified Nursing Assistant and began working at Rex Hospital on a medical/surgical unit for 7 years where I gained even more great knowledge on our bodies. I completed all but the last 2 classes of nursing school and missed my last class by 1.5 points, which knocked me out of the program. God had a different plan for my life. It was a hard pill to swallow, but I was appreciative of the knowledge and experience I had gained. I regrouped and realized I had already met the requirements to graduate with an Associates in General Education. After graduation, I went back to doing what I've always loved, massage therapy. In 2014, an opportunity opened up for me to take over a massage business from a fellow therapist who left quite a legacy with her clients. I have continued taking care of her clients and my business has continued to grow. Over the years I have come to realize that I am that nurse that I wanted to be. I'm just on the preventative side of medicine instead of the reactive side. In each massage session, I use all of the knowledge I've gained to provide the best therapy and recommendations for each client's success.
I am also a professional member of the American Massage Therapy Association. I look forward to meeting you and helping you reach a level of relaxation and healing you've never experienced and learn self-care techniques to lessen your aches and pains.
Yours truly,
Lindsey D. Roelofs